First OIE reference laboratory in South East Asia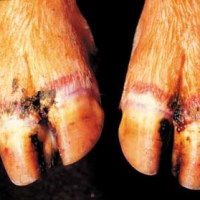 The OIE Biological Standards Commission has accepted the application of the South East Asia FMD Regional Reference Laboratory (RRL) in Pakchong, Thailand, as an OIE Reference Laboratory for Foot and Mouth Disease (FMD).
A letter sent by Dr Bernard Vallat, OIE Director General, to the Director General of the© Department Livestock Development (DLD), he informed the DLD that "The Commission agreed that Dr Linchongsubongkoch and the Institute have a great deal of expertise in this disease, and therefore accepts your application."
Dr Vallat further stated that "in accordance with the Rules for OIE Reference Laboratories, the application must now be endorsed by the Administrative Commission. The application will then be submitted during the General Session in May 2009 for approval by the International Committee."
FMD©Laboratory
The Foot and Mouth Disease (FMD) Laboratory in Pakchong, was first established in 1958, and has since served as the National FMD Laboratory in Thailand. Upon the recommendation of the OIE Sub-Commission for FMD Control in South East Asia to develop the Laboratory into the SEAFMD Regional Reference Laboratory, the DLD refurbished laboratory capacity by constructing a BSL-3 Containment Laboratory.© The BSL-3 has been designated as the SEAFMD RRL and was officially opened in 11 October 2004, and since then has received samples from South East Asian countries.
The RRL has vast experience in using diagnostic tests in accordance with standards of the OIE Manual of Diagnostic tests and Vaccines for terrestrial Animals. It routinely uses FMD Antigen Typing ELISA, virus isolation and PCR. It has the capacity to conduct phylogenetic tree analyses of sequenced PCR products.
The RRL provides a substantial regional role in diagnostics, training, quality standards and harmonisation of methods. It has conducted several 'on-the-job' trainings and has sent its expert staff to assist national FMD laboratories of member countries. To continuously develop the technical capability of its staff, the RRL also participates in international training and conferences. During the past 3 years it has sent its staff to Australian Animal Health Laboratory, Geelong, Australia, for training in quality assurance, biosafety/biocontainment, and to Pirbright for FMD molecular diagnostics.
Related Website
• DLD
©