The outbreak was localised in Heves county, in the country's north, not far from the border with Slovakia. The virus was confirmed in tissue from a wild boar carcass one day after its discovery on April 20. The World Organization for Animal Health (OIE) was informed about it on April 23.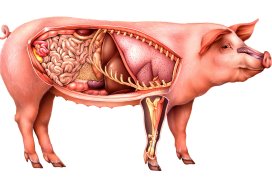 Find out all there is to know about pig health using Pig Progress' unique Pig Health Tool
Cause of ASF outbreak: food waste
The most likely cause of the outbreak is food waste, the Hungarian veterinary authorities wrote in their report to the OIE. They wrote: "Based on the information available at the moment the most likely source of the infection is food waste, introduced by foreign citizens working in large numbers in industrial facilities located in this area. The detailed epidemiological investigation is ongoing."
According to the Hungarian news site 24, the authorities have announced an immediate ban on pleasure hunting, to prevent the transportation and spread of the virus through carcasses or wild boar on the run for hunters.
African Swine Fever in European Union
Prior to Hungary, African Swine Fever has been detected in EU countries like Poland, Lithuania, Latvia, Estonia, Romania and the Czech Republic. Further east, in e.g. Ukraine, Russia and Georgia, the virus has been around in the local wild boar population as from 2007.
The Hungarian authorities had already feared that one day, the ASF virus might enter the country. The discovery is in line with predictions of the Polish Prof Dr Pejsak, who expects that the virus will eventually become endemic amongst Europe's wild boar population and will continue to creep westward bit by bit.
Co-author: